Subscribe To Mailing List
Subscribe to our mailing list to receive information on our latest artworks and discount codes.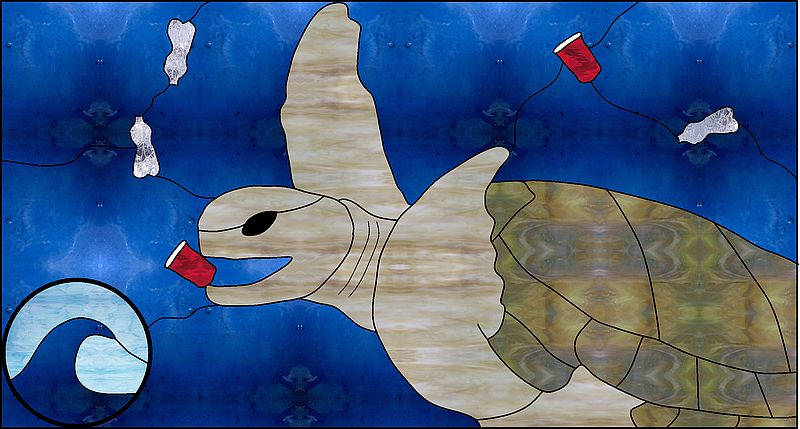 Help save this Sea Turtle!  Campaign to raise money towards a goal of $30 million to remove 30 million pounds of plastic and trash from our oceans, rivers, and beaches. 
Need to act between now and 1 JAN 2022.
Note: Donate for extra chances until 28 Dec 2021 with the drawing on 30 Dec 2021 for one of the 3 artworks, but you can continue to donate until 1 Jan 2022 at teamseas.org
https://youtu.be/Ikx8_JN7GDo

Support



Decorate your home with stained glass artworks. Our seasonal artworks are great gifts throughout the year. Check back often because we add more items as the season changes or different holidays approach.
Browse our stained glass artworks that are available for purchase or search for stained glass supplies and tools through our partner links in our online store. We will be adding other art supplies soon.
Let us work with you to design and create a custom stained glass art piece for you or an important person in your life. Check out the How It Works section on our commission's page.
Subscribe to our YouTube channel and learn more about the tools, tips, tricks, and techniques used in stained glass so you can create your own masterpieces.
https://scoartglass.com/wp-content/uploads/2021/02/Brand-Intro.mp4#t=5

Discover Stained Glass

Let SCOARTGLASS help you discover the wonderful world of stained glass.
DISCOVER the beauty of stained glass, LEARN tips, tricks, and techniques, so you can CREATE your own stained glass artworks.